Earlier this weekend, Chaffin's Barn Dinner Theatre opened their production of Elf: The Musical, thus christening the unofficial start of Nashville theatre community's Christmas Season. In anticipation of opening weekend, I recently had a chance to chat with several members of Chaffin's cast for my latest Rapid Fire 20 Q. Seeing as how the holidays are upon us, I've taken the liberty to not only include fun information about the show, the actors' performances and such, but to also ask them about their own holiday traditions, memories and hopes.
———————————————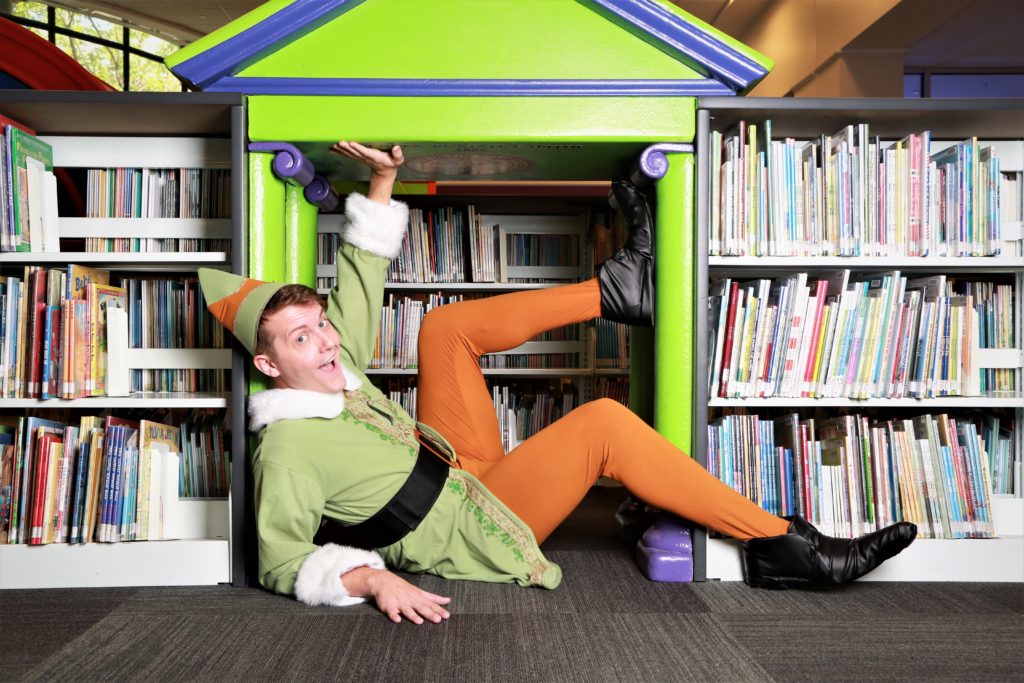 RAPID FIRE 20 Q WITH THE CAST OF CHAFFIN'S BARN'S 'ELF: THE MUSICAL'
RAPID FIRE WITH CHASE MILLER, BUDDY HOBBS in 'ELF: THE MUSICAL'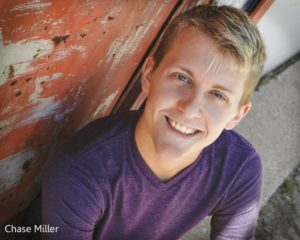 JHP: Alright, I just have to tell you, when I heard you had been cast as Buddy, I immediately thought…'genius casting'. Has playing Buddy become an unexpected dream role?
CHASE MILLER: Well first of all, thank you so much! That's incredibly kind. I remember when the show opened on Broadway back in 2010 thinking what amazing fun it would be, and now it's real life! Playing Buddy is most definitely a dream, not to mention a whole lot of fun. The antics…the unadulterated joy…He really is a gift.
JHP: What's one aspect of Buddy that you'd like to incorporate more into your own personality?
CHASE MILLER: One of my favorite things about Buddy is his fresh set of eyes on the "real world." Sure, that leads to some comic cases of misunderstanding now and then, but it also allows Buddy to approach every bit of the world with an open heart and an open mind, because he doesn't know any better. With the world being what it is these days, it's hard not to lose a little faith in humanity, but Buddy would never dream of it. He has an innate ability to hone in on the good in people, and that's a great reminder for me to make sure I'm putting enough love and kindness out into the world, whether I expect to get it back or not.
JHP: What's your favorite childhood Christmas memory?
CHASE MILLER: Christmas is always a source of amazing memories for me, but if I had to choose I think "Decorating Day" would be my favorite as a kid. Usually the Saturday after Thanksgiving, we'd stay in our pajamas the whole day, blast Christmas tunes through the entire house, and we wouldn't stop until everything was finished. Tree, lights, decor, the whole bit. Decorating for Christmas in my PJs is still one of my all-time favorite things.
JHP: The show is full of memorable scenes. What's your favorite?
CHASE MILLER: Gosh, that's a toughie… There are so many good ones! One that thoroughly tickles me though is when Buddy apologizes for shoving 11 cookies into the DVD player. I love playing through that scenario in my head. The thought of Buddy seeing the DVD player and 1. Assuming it was built for cookies, 2.Trying ten other times with ten other cookies, and 3. Even though the previous ten were a total bust, going in with that eleventh cookie. THAT'S  the one to determine that maybe… just maybe… it wasn't built for that. It makes me laugh every time I think about it.
RAPID FIRE WITH CHRISTINA CANDILORA, JOVIE in 'ELF: THE MUSICAL'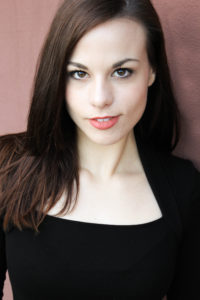 JHP: You play Jovie. What can you tell me about her?
CHRISTINA CANDILORA: She's a tough broad. A little depressed when it comes to Christmas. She's hard on herself because she's a bit jaded by men. Having been on her fair share of bad dates she's  weary about going on a date with a guy she might actually like. I think she's got some
walls built up, thankfully buddy breaks those down.
JHP: How much fun are you having sharing the stage with Chase as Buddy?
CHRISTINA CANDILORA: I don't think I can properly put into words how much fun I'm having with him! I have so much love and respect for him. He makes me laugh…all the time. He's so perfect in this role. It's an utter delight getting to bring these characters to life with him.
JHP: What's one Christmas tradition you have with your own family that you love?
CHRISTINA CANDILORA: Christmas Eve dinner. I come from a big Italian Catholic family, so we do a thing called "The Feast of 12 Fishes"..all day long. We eat and drink and eat and drink some more! It's a continuous amount of food with lots of laughs and love.
JHP: Chaffin's Artistic Director, and the show's director, Martha Wilkinson recently posted to social media that Everett Tarlton, the show's choreographer, was quoted as saying the choreography is "very Fosse meets Sesame Street" why is that an accurate description?
CHRISTINA CANDILORA: Hah! I actually wasn't there when that was said. However, I can see what he means by that. We are using a lot of imagination with this show. Everett's choreo is always fierce, but it has fun child like feel added to it this time round. For example, Melissa Silengo and Everett become a puffin and a walrus at one point if that gives you an idea of the Sesame Street fun.
RAPID FIRE WITH SETH BENNETT, MICHAEL HOBBS in 'ELF: THE MUSICAL'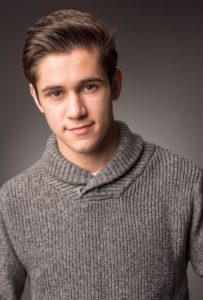 JHP: Since holiday games are fun…Here's a word game for you…How would you describe Michael in five words?
SETH BENNETT: If I was to describe Michael in five words they would be insightful, deprived, passionate, warmhearted, and honest.
JHP: Michael doesn't believe in Santa. Tell me one reason why we should all believe in Santa.
SETH BENNETT: I think we should all believe in Santa because he inspires us to try and be kinder and more compassionate to others around us, which I think we could all use a little more of.
JHP: What makes Elf such a great holiday musical?
SETH BENNETT: Elf is such a great musical for the holidays because it is so lighthearted and warm. It is extremely humorous and even watching Buddy the Elf just makes people smile.
JHP: Do you prefer snow on Christmas or a bit of warmth and sunshine?
SETH BENNETT: Personally, I much prefer snow on Christmas rather than sunshine. Although I love being outdoors and in the sun, I feel like the snow just adds something special on Christmas. Also one of my favorite family memories involves playing in the snow, so it will always have a special place in my heart.
RAPID FIRE WITH GREG FREY, WALTER in 'ELF: THE MUSICAL'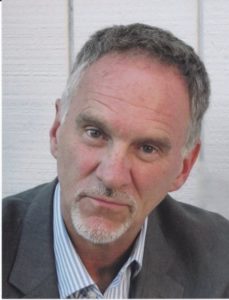 JHP: How would you describe Walter?
GREG FREY: I think, like so many men, Walter is just misunderstood. He's the George Bailey, Bob Wallace, Luther Krank and other infamous Scrooge like characters that remind us that without hope and the child like ability to 'believe' humanity is lost. At his core he is a good guy and loves his family, but allowed himself to get trapped in the American dream and things that truly are not important!
JHP: Aside from Elf, of course, what's your favorite Christmas movie?
GREG FREY: That's a tough one with so many good one out there! Much depends on my mood and need for either nostalgia or a laugh. Let's just say a Christmas season does not go by without me watching White Christmas or Christmas with the Kranks!
JHP: Peppermint bark or candy canes?
GREG FREY: For taste alone, probably Peppermint bark…. but Christmas memories usually win out with me, and candy canes are tried and true. Whether topping a tree, crushed and sprinkled on candy cane cookies, inserted in some coffee or a cup of  hot chocolate (or just your mouth), candy canes are a winner!
JHP: As a kid, was there one Christmas toy you cherished above all the others?
GREG FREY: Fortunately, I don't remember getting too many 'duds' as a kid. One gift that brought hours, days, years of enjoyment for me were roller skates. These were not the type you get when you rent some at the local roller rink (do those still exist?) but were metal frames that clamped around your toes and strapped around your ankle to what ever shoe you chose to wear. Primitive, yes, but oh so fun! We had a huge finished basement with tons of room for circling forever with our 45's blasting away on my sister's little portable record player! Memories like that,  along with my own family treasures,  keep the Christmas Spirit alive for me year round!
RAPID FIRE WITH BRIAN RUSSELL, SANTA CLAUS in 'ELF: THE MUSICAL'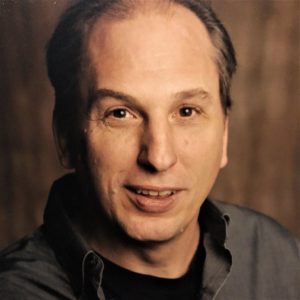 JHP: You're playing Santa Claus as well as Fulton Greenway. How much fun is that?
BRIAN RUSSELL: Santa's a hoot in this script.  Yes, he's sentimental; and yes, he's jolly.  but he's also a college football fan with a taste for single malt cocoa, if ya know what I mean.  Knowing this was the Bob Newhart Elf role adapted from the movie also makes playing the droll lines a whole lot easier.  Besides, with my very tall and very mean Greenway, I get my daily karmic balance in spades.
JHP: In a recent Facebook post, you shared that you got your start as a professional actor at Chaffin's nearly 38 years ago and that it's been nearly two decades since you last appeared on stage at The Barn. What's it like being back?
BRIAN RUSSELL: Now that we're open, I'm guessing I'll have a little more time to ponder this question for real.  Since waiting tables there is also my one of my "Burger King" jobs,  driving there and being in the building has not been all that much different (rehearsals tend to keep one hopping and not musing).  I guess when the memories actually begin to hit me is when I'm viewing from an old actor's eye the photos on the wall from our past shows, remembering the amazing times with great productions and great friends that I've had when I could work there, and feeling the loss of the beautiful friends and colleagues that have since passed.  I started this vagabond life out there with a load of energy and a full head of hair, so the chance to come back is truly indescribable.  And I am GRATEFUL!
JHP: A follow-up question in reference and reverence to your lengthy career on stage. Any advice for the new kids in the show?
BRIAN RUSSELL: Advice, eh….if this nutty, crazy business is your passion, if you can't really see yourself doing anything BUT this as a career, follow that dream and do everything you can to accommodate that passion. Above all, don't fear unemployment….heck, nothing in Nashville lasts more than 10 weeks, so being out of work is a given. Find your way to comfort and career fulfillment despite that pesky notion no work and make yourself as marketable as you can…..triple threats work A LOT!!!
JHP: Just between you and me…who among the cast is likely to wind up on the Naughty list?
BRIAN RUSSELL: Well, Martha natch.  Thinking the band is probably on that list permanently as well….
———————————————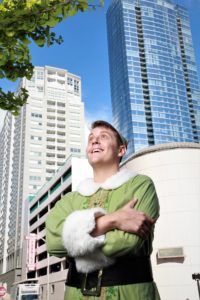 Elf: The Musical opened Thursday, November 15 and continues through Saturday, December 22. As Nashville's longest-running Dinner Theatre, in addition to the show itself, Chaffin's Barn Dinner Theatre also offers a delicious buffet-style dinner along with the show. Throughout the run, Elf will be presented Thursdays at 12noon and 7:30p.m., Fridays & Saturdays at 7p.m. Additional showtimes include matinee performances on Wednesday, November 28, December 5 & 12 at 12noon, and Sunday, December 9 & 16 at 2p.m. Tickets for Evening performances and Sunday matinees include the full buffet dinner option with Dinner and Show tickets priced at $60 for Adults & $30 for Youth and Students or Show Only tickets available for $35 for adults & $16 for Children 12 and Under. Matinee tickets are available with the option of a Box Lunch for $27.50, or show only for $19.00. For Wednesday and Thursday matinee performances, Doors Open at 11a.m. for Box Lunch patrons, with the show beginning at 12noon. For Sunday matinees, Doors Open at 12noon with buffet service until 1:30p.m. and showtime at 2p.m. Friday and Saturday evenings, Doors Open at 5p.m. with dinner service from 5:30p.m.-7p.m and Curtain at 7:30p.m.
Fair Warning: Chaffin's Christmas shows inevitably ALWAYS SELL OUT, so get your tickets today. Tickets may be purchased by calling the Box Office at 615.646.9977 (ext. 2) or 1.800.282.2276. You can also CLICK HERE to purchase tickets online.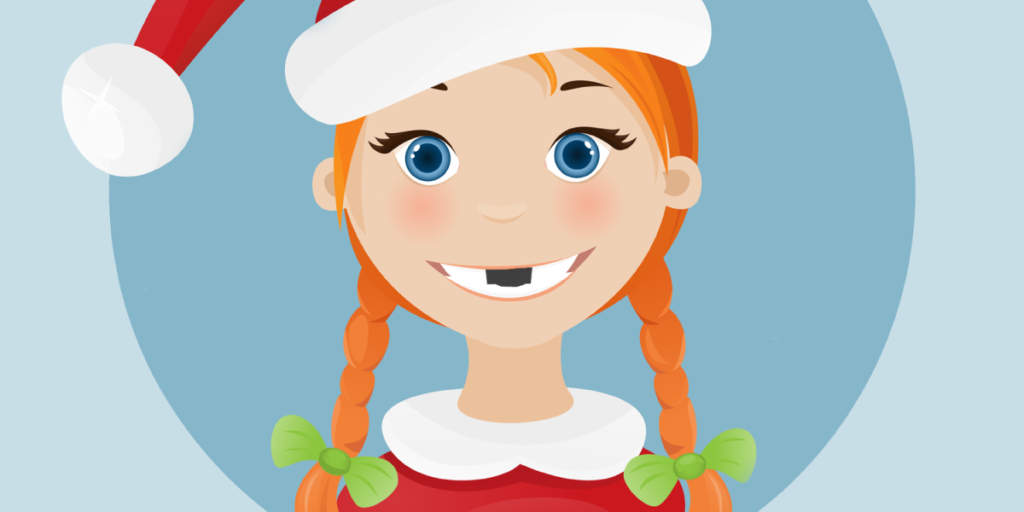 In addition to Elf, Chaffin's will also present a special children's show, All I Want For Christmas is My Two Front Teeth, with morning matinees at 11a.m. Fridays & Saturdays from December 7-22. CLICK HERE for tickets.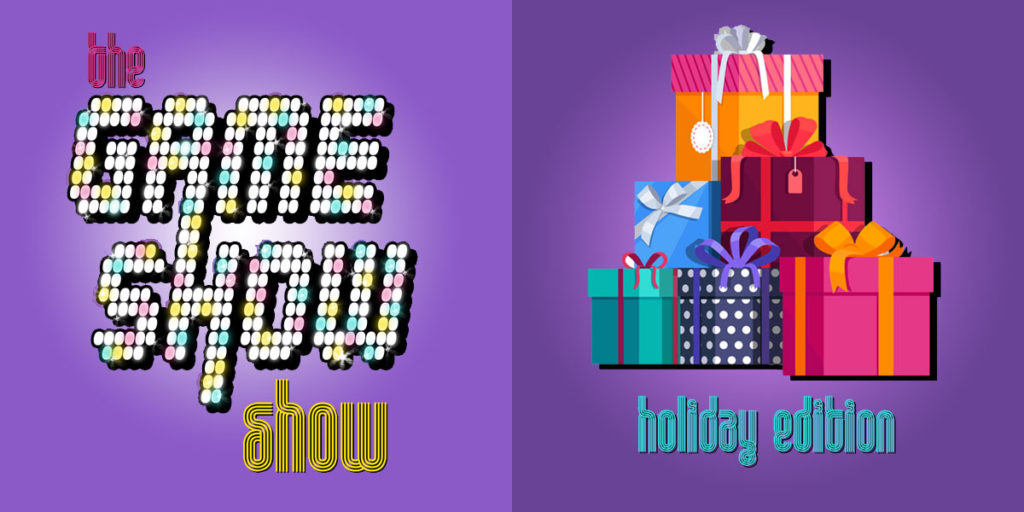 The holiday fun keeps coming at Chaffins with The Game Show Show: Holiday Edition in their Backstage Theatre space, with weekend performances November 23-December 22. CLICK HERE for more information, or check back next week when I feature members of the cast in my next Rapid Fire 20 Q.
To keep up with the latest from Chaffin's Barn Dinner Theatre, find them online at ChaffinsBarnTheatre.com, 'like' them on Facebook and follow them on Instagram and Twitter.
Interested in coverage for your latest entertaining endeavor? Click the contact page and drop me a note. You can also follow JHP Entertainment on Instagram and Facebook.