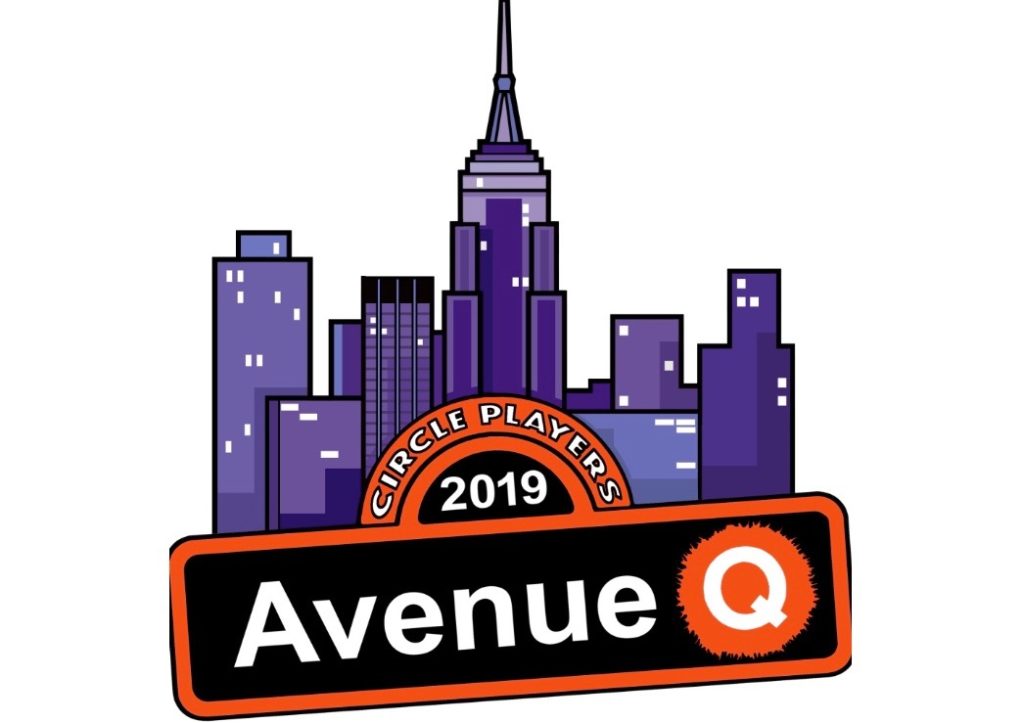 With Circle Players' Avenue Q opening Thursday, January 10, I thought it would be fun to chat with the show's director, set designer and members of the cast for my latest Rapid Fire 20 Q. Fair Warning, much like the show itself, the following interviews aren't exactly 100% kid friendly. (How's that for extra incentive to read on?)
——————————
RAPID FIRE 20 Q WITH CAST & CREW OF CIRCLE PLAYERS' AVENUE Q
RAPID FIRE WITH AVENUE Q DIRECTOR, BRIAN JONES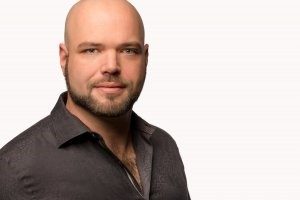 JONATHAN H. PINKERTON: Earlier this theatre season, Circle Players presented one of the first of many area productions of Newsies and now you're directing Avenue Q, another show that's proven to be popular with Middle Tennessee theatre companies. What about Circle's Avenue Q will make it stand out amongst the rest?
BRIAN JONES: When we chose this show over a year ago, we didn't realize that so many other theatre companies, including a local professional company, would also be producing the show. As such, we decided to think outside of the box to  give our audiences an alternative view of the show. Working with my incredible set designer, Jim Manning, we were able to develop a concept that is a fresh take on the show but still pays homage to the original designs that everyone typically uses. Additionally, we casted this show a bit larger than is traditionally done instead of double casting many of the puppet roles to give more people an opportunity to be a part of this fun show. Overall, we think we've put together a show that audiences will love.
JHP: Many of the main characters of Avenue Q are puppets, but the actors controlling them are in full view of the audience. Did this affect your direction for the show?
BRIAN JONES: As a director, my priority was to ensure that the audience pays attention to the puppets and the actors just fade away. That impacted how blocking and staging were developed which many times was counterintuitive to acting without the presence of puppets.
Generally, working with puppets isn't any Nashville actor's forte and so learning to make inanimate objects come to life was a  big focus of the rehearsal process. I was fortunate to have previous experience with the show at a theatre in Florida (playing Nicky/Trekkie) where I learned some basic techniques that I was able to share with the cast. But ultimately, the cast spent their own time in front of mirrors perfecting every movement and giving and receiving feedback from myself and with each other.
RAPID FIRE WITH AVENUE Q SET DESIGNER, JIM MANNING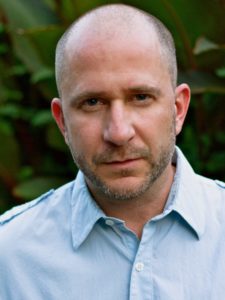 JHP: I asked Brian about directing a show whose cast includes puppets. On a similar note, what challenges did you face in designing a urban neighborhood set inhabited by humans and puppets?
JIM MANNING: Brian allowed me to take a really different spin on this show.  Most sets for this show that I've seen (and designed) before have a fairly realistic street scenes inspired by Sesame Street.  I don't want to give too much away, but the inspiration for this production comes from a different place–a place where puppets and human coexist.
JHP: Your sets frequently include little hidden gems. In Newsies, one such thing was a little hidden panel that slid to reveal an unexpected fun detail. Can you give me a hint of any set surprises in Avenue Q?
JIM MANNING: You know I love a good hinge.  Spoiler Alert: There's not one hinge on this set.  But the math of it alone took a minute.  Like any Jim Manning set, there's usually a trick or two hidden in plain sight…
RAPID FIRE WITH AVENUE Q's KATE MONSTER, CARLY ROSE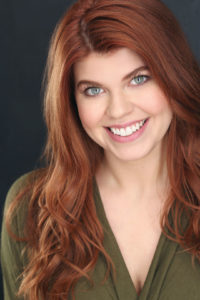 JHP: This is your first show with Circle. What's the experience been like so far?
CARLY ROSE: Working with Circle has been an incredible experience. Not only do I get to work with some of Nashville's most talented, kind, and hardworking people, but Circle's board has been extremely supportive and made us all feel very taken care of.
JHP: Tell me about Kate Monster?
CARLY ROSE: Kate wears her heart on her sleeve, honestly, she wears it on her forehead. In everything she does she leads with her heart.
JHP: Prior to being cast in Avenue Q, had you had any experience with puppets?
CARLY ROSE: I had never worked with puppets professionally. I don't think we can count scaring my little brother with a rubber dog puppet as a child "professional."
JHP: Ha! Yeah, probably not. How are you least like Kate Monster?
CARLY ROSE: Kate and I have a lot of similarities but she lacks my winning sense of humor and she hates porn.
RAPID FIRE WITH AVENUE Q's PRINCETON, ALEX PINEIRO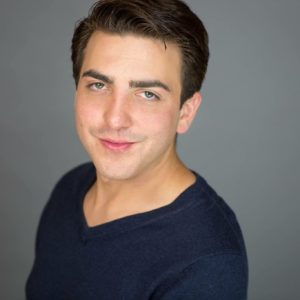 JHP: Like your co-star, Carly, Avenue Q is also your Circle debut. What's the best part of being in a show at Circle?
ALEX PINEIRO: Circle has been absolutely amazing to work with! Something that's always drawn me to Circle is the quality of their shows and this is the first opportunity I've had to audition for the company! From early on I knew this show was gonna be something special. Everyone is so dedicated to their craft and I hope it's something that will be seen through the product we've all created together!
JHP: You play Princeton. What's Princeton's worst quality?
ALEX PINEIRO: Princeton spends most of the show trying to find his purpose in life. He gets so tangled up in trying to find it that he lets life pass him by instead of accepting the fact that it's okay to not know where your life is headed for a little.
JHP: A quick peek at your bio reveals that prior to Avenue Q, you recently spent 7 months as part of a musical dinner theatre production in Pennsylvania. What was that like?
ALEX PINEIRO: It was amazing! I was working on the original musical The Home Game with Blue Gate Musicals. It's the longest contract I've had to date so far and it really taught me how to keep things fresh and new every night on stage. After all, we performed the show 175 times!
JHP: What's the most challenging aspect of doing the show with a puppet on your arm?
ALEX PINEIRO: Honestly, getting his mouth to line up with my words. After working it for two hours, I feel like I completed a full arm workout! But, as Brian said in rehearsal one day, he doesn't want it to look like an old kung foo movie where their mouths don't line up with their words.
RAPID FIRE WITH AVENUE Q's LUCY & MRS. THISTLETWAT, TAYLOR SIMON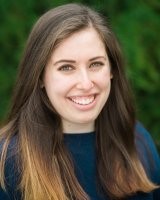 JHP: You play Lucy the Slut, Mrs. Thistletwat, and a brief turn as Purpose Boxes in Avenue Q.  How much fun are you having in this show?
TAYLOR SIMON: This show has been a dream show of mine for 15 years. Getting to do more than even the traditional double-casting of the show would allow me to do just makes me feel more connected to the show and definitely makes it more fun! I don't like having a lot of downtime backstage because it takes me out of the story and I get distracted so I'm loving having the opportunity to do so much.
JHP: When not acting, you also appear around town as part of the improv troupe, Lady Bits. Who would make a better addition to the troupe, Lucy the Slut or Mrs. Thistletwat?
TAYLOR SIMON: My gut reaction was  Mrs. Thistletwat, but Lady Bits is a super inclusive improv comedy troupe, so I think they both would be embraced with open arms. They both could bring different aspects and points of view. Mrs. Thistletwat is older, and commands respect, so I think she could very easily command the stage and if a skit was getting off track she could put it back on the rails. Lucy is very quick-witted, and is good at making sharp comeback's when she feels insulted. Those skills definitely come in handy in improv comedy when you have to make something up on the spot!
JHP: Who among your Avenue cast mates is likely to crack wise and go slightly off-script?
TAYLOR SIMON: I'm not trying to call anyone out because I think it only adds to the show, but my girl Abigail Nichol playing the girl Bad Idea Bear has added some adorable improvised moments that crack me up!! You can tell she's having a blast and making it her own and it only makes it better. Love you Abigail!
JHP: If you lived on Avenue Q, which puppet would you want as your roommate?
TAYLOR SIMON: I think I'd want Kate as my roommate because even though she can be "loud as the hell she wants" sometimes, she seems like a genuinely kind, thoughtful person who just wants to help her community.
RAPID FIRE WITH AVENUE Q's ROD, CLINT RANDOLPH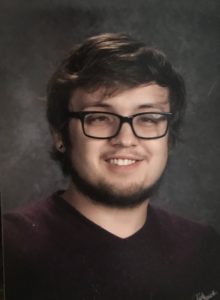 JHP: Avenue Q is your third show with Circle. What keeps you coming back?
CLINT RANDOLPH: It feels like home. Circle Players offers a supportive environment for performing artists to thrive and express their creativity. Actors are allowed to explore and grow as performers with the guidance of very visionary directors. There is also a tangible sense of camaraderie that develops amongst the cast members throughout the experience. Everyone is  working tirelessly toward accomplishing a single goal: putting on a great show. And Circle Players always delivers a great show.
JHP: In the show, you voice Rod, a closeted, uptight investment banker who lives with his best friend, Nicky. Those familiar with the show know that these two are obvious parodies of Sesame Street's Bert and Ernie. So…just between us….are Bert and Ernie more than just pigeon pals?
CLINT RANDOLPH: I can't really say. All I know is that I've never seen them on Grindr or Scruff.
JHP: In addition to being an actor, you also teach middle school theatre. Who's more out of control…the Avenue Q cast mates, or your students?
CLINT RANDOLPH: Definitely the Avenue Q cast. This a crazy bunch of people. But it makes for one helluva puppet show! It's so much fun to perform this show with them every night. We crack each other up all the time.
JHP: OK, so I'm down to my last question….one more teacher-related question…what lessons do you think Avenue Q has the potential to teach its audiences?
CLINT RANDOLPH: Firstly, don't take yourself so seriously. Laugh at yourself every now and then. Secondly, appreciate life for its little moments. It's only temporary. Enjoy it while it lasts.
——————————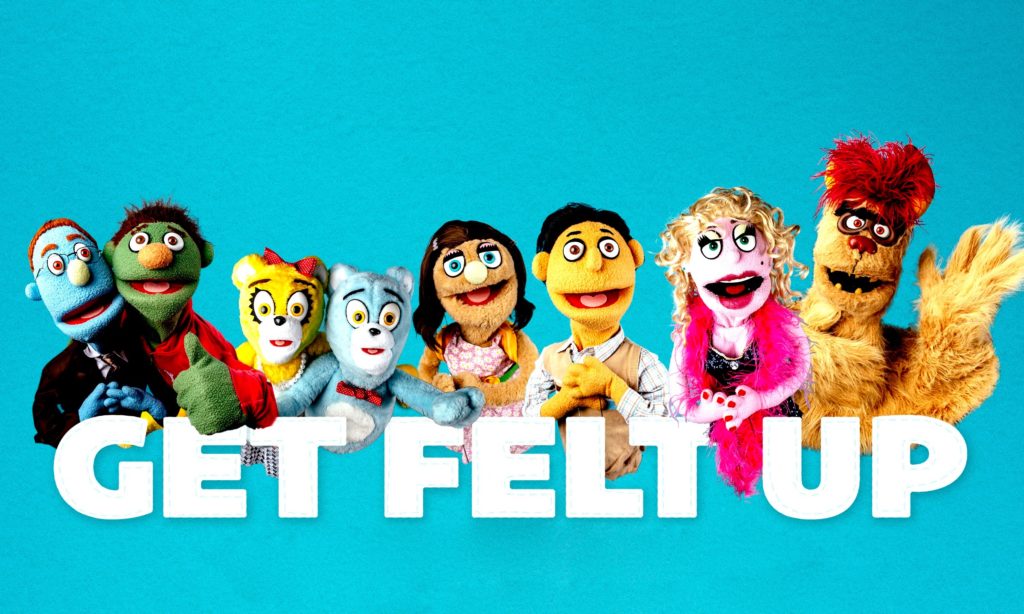 Beginning Thursday, January 10 thru Sunday, January 20, audiences have several chances to heed Clint's words–do just as the above clever advert suggests–and enjoy Circle Players' bawdy, yet thought-provoking production of Avenue Q at the Looby Theatre located at 2301 Rosa Parks Blvd. Thursday-Saturday shows are at 7:30 p.m. with Sunday matinees at 3 p.m. Thursday tickets are $15. Friday-Sunday tickets are $20. Click Here for tickets.
Following Avenue Q, Circle Players will continue their 69th season with If/Then from March 220April 7 and A Chorus Line from May 31-June 16. Be sure to follow Circle Players on Facebook, Instagram and Twitter for the latest news, tickets and details about the rest of their current season and news of the company's upcoming landmark 70th season.
As always, if you are interested in coverage for your latest entertaining endeavor, simply click the contact page and drop me a note. You can also follow JHP Entertainment on Instagram, Twitter and Facebook.